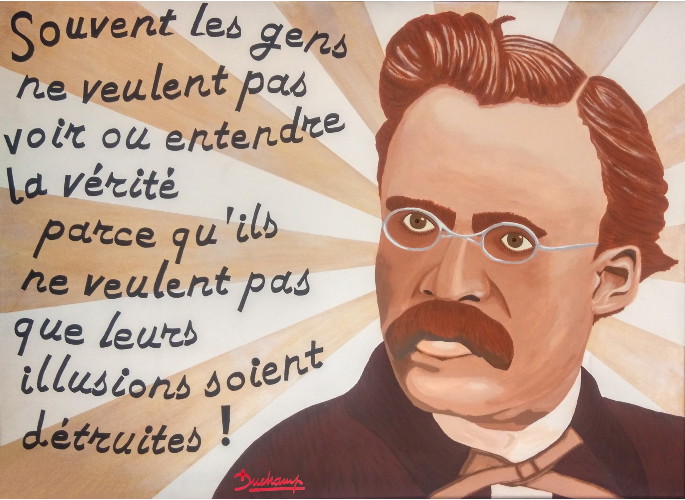 Category : Quotes

Some quotes are mine, others were made by the most important philosophers of all time.

Because who am I to dare claim that I have the words to change the world ?
8 Piece Available Pieces Available Warning : Last artworks in stock !
Availability date :
| | |
| --- | --- |
| Year | 2014 |
| Artwork type | Painting |
| Composition | Acrylic paint on linen canvas |
| Format | 40P - 100 x 73 cm |
| Size (W*H*D) | 100 cm × 73 cm × 2 cm |
| Visitors rating | No reviews yet... |
Story of this artwork
I do not understand why even today there are so many people who seek the truth, when so many philosophers have had it since the dawn of time ...
Starting with the Greek philosophers (Plato, Socrates, Aristotle, etc.)
The one I decided to represent here is one of my role models, who has spoken throughout his life on this subject.
I believe that this simple sentence has perhaps the greatest impact of any that I have heard !
And it is applicable to all subjects : Politics, Religions, Society, Daily life, etc.
Oh yes ! The truth is not easy to hear, and the majority of people prefer to indulge in lies, and by contagion, to spread so many ...

Except me ! 

Bonus : My friend Ben Vautier's reaction facing the truth !