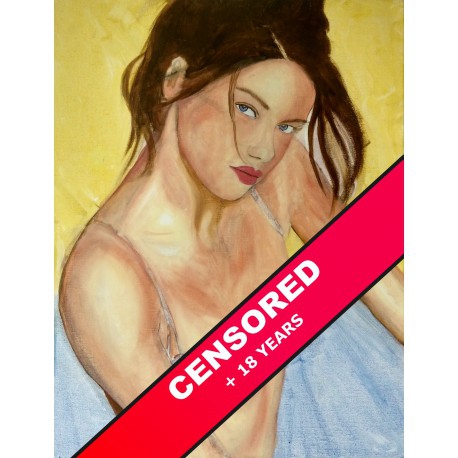 Category : Modern Life

Inspiration sometimes comes to me while watching the world today.

Isn't the role of an artist to express all of its beauty and ugliness?
8 Piece Available Pieces Available Warning : Last artworks in stock !
Availability date :
Story of this artwork
As every contemporary artist must exert his talent in more classical fields in order to prove that he is a true and great artist, one day, I went in search of my Mona Lisa on the Internet ...
I found several « Top 10 » lists of the most beautiful women in the world, but among those in the first places, none satisfied my vision, none pleased me.
When suddenly on one of these pages, in eighth place, I came across Adriana : it was love at first sight !
Adriana Lima is a Brazilian model born June 12, 1981 in Salvador de Bahia. [1]
In 2000, she became an « angel » (official model) for the American lingerie brand Victoria's Secret and remained so until 2018.
Adriana supports various charitable activities. She has contributed to the construction of an orphanage, « Caminhos da Luz », in Salvador de Bahia, in Brazil. She has also donated to a children's hospital that treats leukemia in Istanbul, Turkey.
---
Attention
This is just a quick study done in three afternoons, which I put online here to give you an idea.
There are a few flaws, but the final painting will be much more beautiful, created on-demand because it is an artwork that requires several weeks of work.
Notes and references
1. Wikipédia : en.wikipedia.org/wiki/Adriana_Lima